Ultra flat, wear-free 2mag magnetic stirrer with 1 stirring position, suitable for vessels up to 3,000 ml.
Technically identical to MIXdrive 1, but for a maximum of 3,000 ml and compact housing dimensions. 1 stirring position, 100% maintenance-free and wear-free by inductive 2mag-Magnetic-Drive concept for powerful mixing of solutions, jerk-free stirring even at low speeds.
Fully encapsulated and hermetically sealed stainless steel housing, IP68, water-, dust-, and germproof, extremely robust construction and performance, easy to clean and maximum resistance, submersible in water- resp. oil baths, suitable for the use in CO2-incubators and ovens.
Two different temperature areas available:
Basic-version up to +50 °C, HT-version up to +95 °C submerged in water baths and up to +200 °C in ovens, individual dimensions on request. 3 years warranty on material and manufacturing, developed and made in Germany.

Wear-free magnetic stirrer, up to +200°C


Submersible, up to +95 °C


Footprint 12 x 12 cm


Stirring speed from 100 up to 2,000 rpm (depending on the control unit)


Extremely robust construction


Integrable in systems


3 years warranty


Developed and made in Germany
Please order control unit separately!

Technical data
Device comparison
Technical data
| | |
| --- | --- |
| Type | MIXdrive 1 eco |
| Stirring points | 1 |
| Stirring volume / stirring point | 1 – 3,000 ml |
| Stirring power (max.) | 10 W |
| Material housing | Stainless steel |
| Permitted operation conditions Basic-version | -10 °C up to +50 °C in air, up to +50 °C in water submerged |
| Permitted operation conditions HT-version | up to +200 °C in air, up to +95 °C in water submerged |
| Operating voltage (max.) | 48 VDC |
| Dimensions (WxDxH) | 120 x 120 x 35 mm |
| Protection category | IP68 |
| Weight (gross) | approx. 1.6 kg |
| Order no. Basic-Version | 40101 |
| Order no. HT-version | 40301 |
Device comparison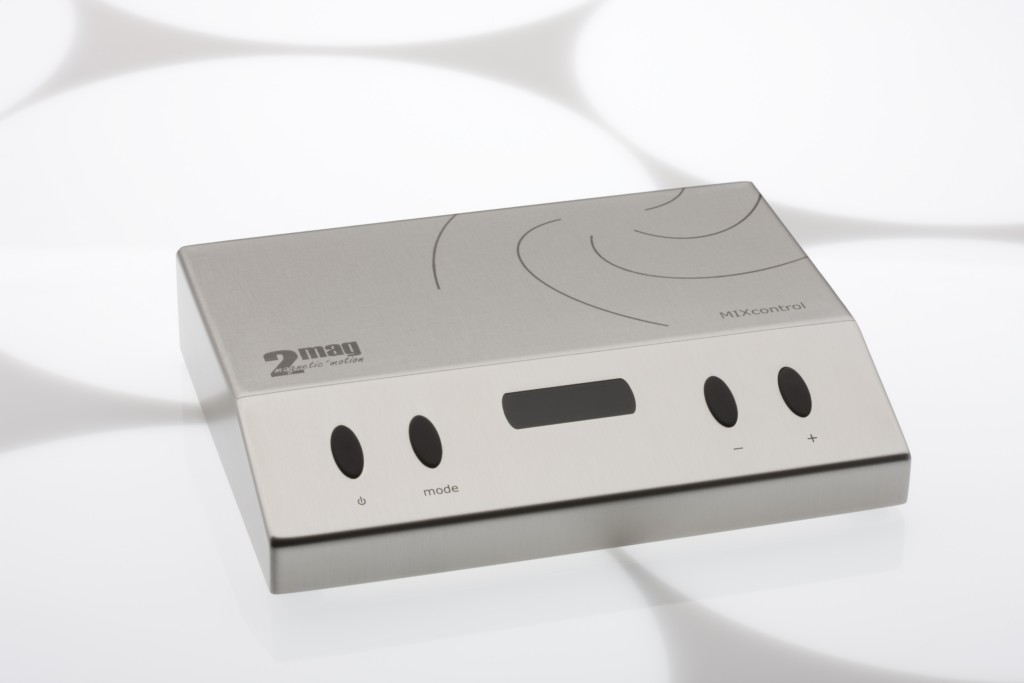 MIXcontrol 20
Universal control unit only in combination with distriBOX 4 and connection of at least 2 stirring drives MIXdrive 1 eco (HT)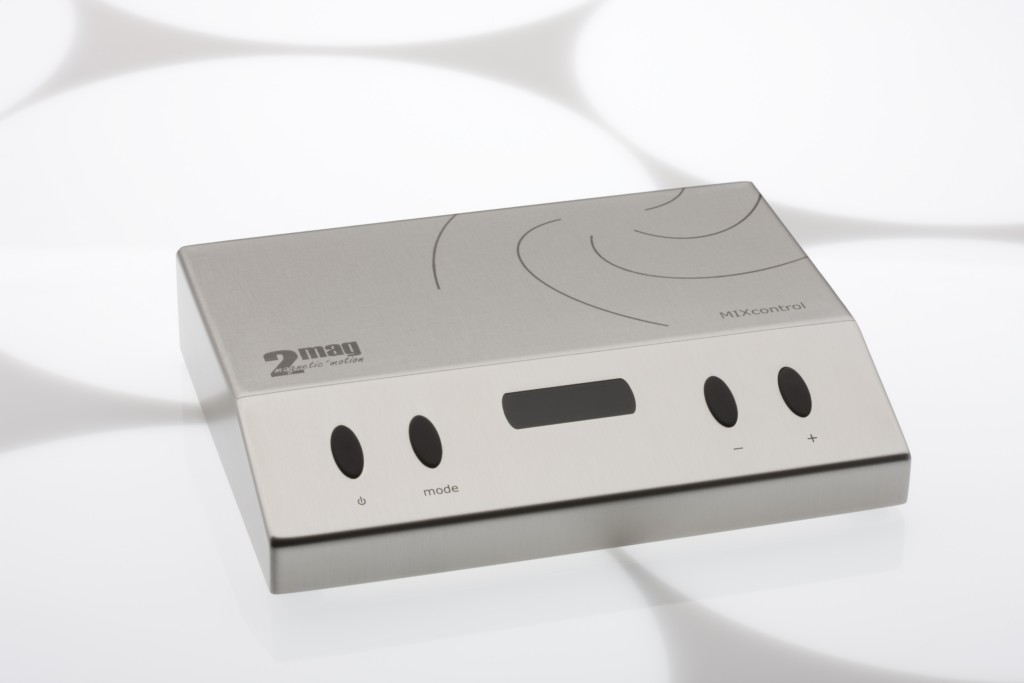 MIXcontrol 40 (2 connection sockets)
Only with 2 connected MIXdrive 1 eco (HT) or in combination with distriBOX 4 or distriBOX 8 and connection of at least 2 stirring drives MIXdrive 1 eco (HT)